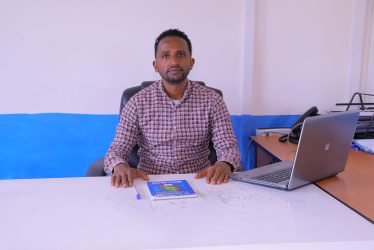 Technical Support and Maintenance Team Leader
The Team Leader manages a technical Support team are responsible for the operational All office machine maintenance of the University  through the provision of technical support and advice to users across all five campuses.
Gondar University's Information Communication Technology Directorate technical support and maintenance office has  more than 40 technical supporter and maintenance experts in all five campuses and providing efficient and accessible technical support and maintenance services to all University Community.
The Electronic devices technical Support services we provide.
Duplicating machines Maintenance.
Photocopiers and printers Maintenance
Desktop and laptop computers Maintenance
Any kind of technical support and Maintenance
Functions of the Technical support Maintenance Team
Identify ICT hardware and software problems and ensure their functionality ;
Diagnoses hardware and software problems, programs and network systems, makes corrections and adjustments to problems;
Introduces new technology products and up-to-date software to users;
Monitors the performance of existing Hardware and software, regularly improves their standards;
Ensures that data stores containing information are properly maintained;
Provides advice and technical support and training in basic computer knowledge, use, management;
Ensures that files are secured during maintenance and backup data stores are maintained;
For purchasing ICT devices Prepares specifications , ensures that they are delivered according to their specifications;
Troubleshoots network and software related issues;
Performs complex maintenance tasks;
Based on the opinions and experiences of customers, he/she designs a method for the work of the team to be effective and efficient.
Maintains technical documentation of solutions to problems encountered during maintenance;
Submits performance reports;
In addition, perform other similar tasks related to the work given by the immediate supervisor.